This is Lauren's favorite way to do carrots.  As simple as it gets, but somehow a departure in flavor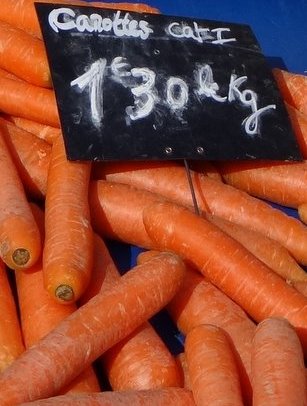 from other carrot recipes that may have you burned out on beta carotene by March. So here's to changing it up and sticking with these nutrient dense roots!
Its a traditional staple for the French ("salade de carottes râpées), and that is indeed how it found its way to me, by way of my very French grandmother.  Apparently, French supermarkets have been carrying packaged grated carrots for years in the name of this salad.
And here's the kicker: its just grated carrots, dressed.  I like it with raisins.  Different folks have different ideas of how to dress them, and how thin the carrots should be, but i like to just grate them coarsely (matchstick), toss with olive oil and balsamic vinegar to taste, throw in raisins to taste, and dig in!  The raisins do make it a sweeter dish, so if you go that way, prepare to please your sweet tooth.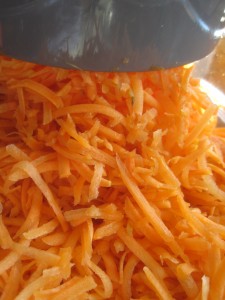 So, how exactly is this salad different from all those other carrot dishes out there? I don't know. I just think you should try it (with raisins, if you like them!) or maybe with beets and get back to me.