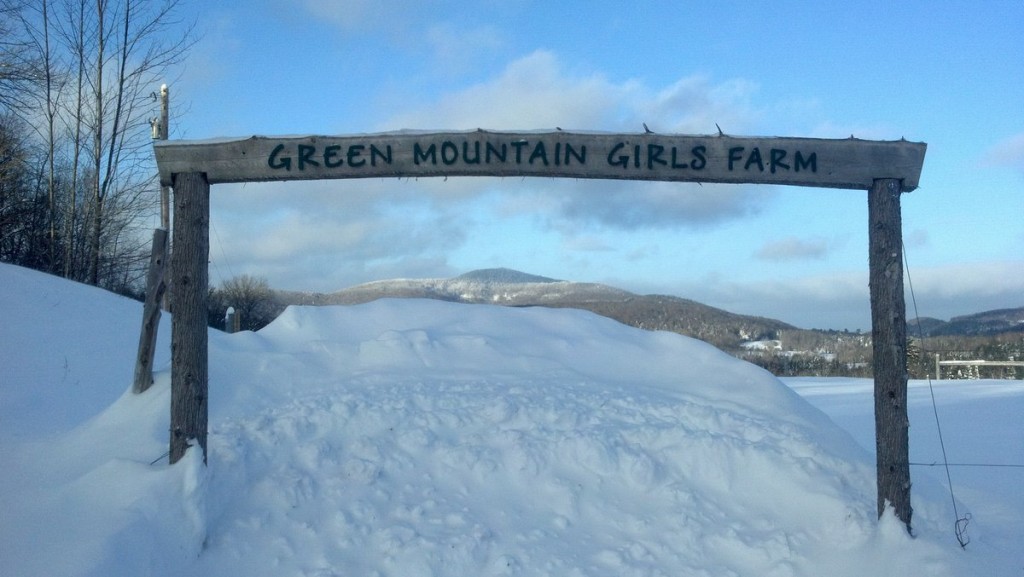 We have been enjoying the snow at the farm. We, mostly meaning the farmers, but some of the animals too, at least the pigs and Uno.  The goats….well, there is split in the ranks some seem to like it just fine, others I believe might prefer a Florida vacation…or at least somewhere with less snow.  Only the 2 chickens that insist on laying in the new shed seem willing to trapse through the snow.
For us snow means both joyful play – a really good reason to slow down, enjoy the fields and woods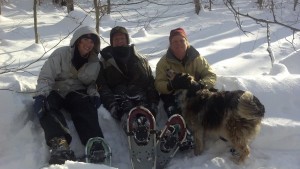 with friends;  and mostly joyful work as we move snow out of the way for parking, doors and animals.
For fun and to help them have more places to explore, Laura took the pigs on a little excursion the other day – building them some new trails, which they seemed excited to help with.  Good pigs.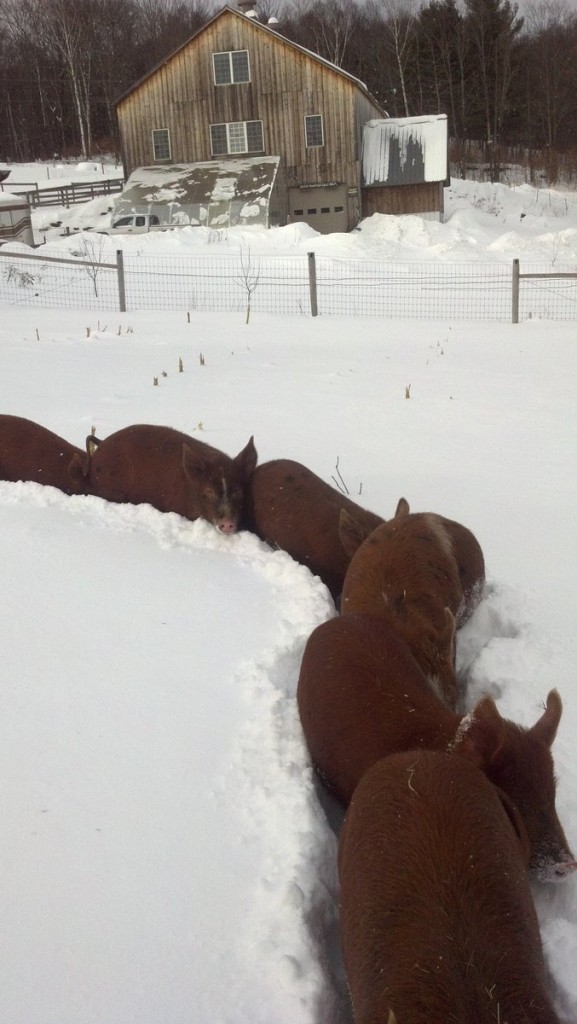 The farmers, including Uno (who we think might consider himself chief farmer), have been enjoying snowshoeing and skiing in the farms woods and fields.  There are some nice trails set into the snow so do feel free when you come to shop to also enjoy those trails.  As you enjoy the walk and snow, you can also picture the future in those fields with grazing animals come the summer.