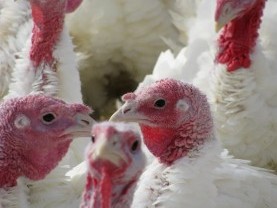 This week, the farm and farmers are grateful for the joy, fertility and healthy feast the turkeys have and will provide.  They have continued to strut proudly, showing off their plumage, red (and blue!) faces and their generally regal nature.  We will miss them, but are also grateful for the peace that comes as we winnow our numbers each fall.  No more need to worry about our effective predator and if the fox would strike again. The daily caregiving gets a bit simpler, allowing all farmers a bit more rest and time to focus on some neglected projects.
This week, as with all weeks, we are also grateful for all of you, our supportive members, customers, neighbors, friends and family.  Without your commitment to sustainable, local food, this farm wouldn't be here.  So thank you for your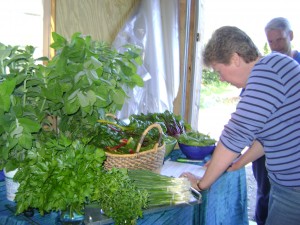 enthusiasm, encouragement, patience, understanding and great appetites!
May you enjoy your holiday and your traditions, we look forward to hearing your stories.