It seems that this week the farm was sponsored by the letter B.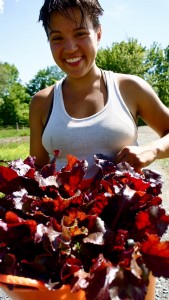 Root vegetable harvesting has been notable and a very large Beet harvest was a part of that.Chioggia Beets (yes the stripey ones) and Dark Red Beets and lots of them.  The team washed, sorted, dried and bagged them all for your enjoyment this week and throughout the fall and winter.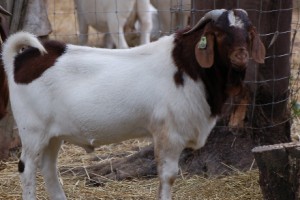 The letter B also brought us a new Boer Buck.  Nameless thus far, but he came from a farm at the top of some hills, if not mountains, in Craftsbury and has the mission of breeding our Boer Does or Bordeaux as we call them as well as a few of the dairy goats to secure some stockier, meatier kids for next year.  He is semi-patiently withstanding his few days of isolation and fence training before he gets to meet the girls.  Meanwhile Boris, our oberhasli buck, has joined the 3 milkers, so the barnyard is no longer PG.
You can see them both on the south side of the barn when you are shopping at the farm.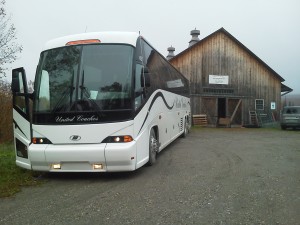 The last B, and perhaps the least expected, Bus.  Yes, our little farm hosted a  bus tour today.  A lovely group of 30 folks from Kentucky stopped at the farm today for lunch, a tour and a presentation.  This was a joint venture with Fat Toad Farm (yes, caramel was sampled) and our Floating Bridge Food & Farms Cooperative.   In fact, it notes another B, Bourbon.  Fat Toad Farm has a new flavor, Salted Bourbon Caramel, made with Kentucky Bourbon.  We do have some at the farmstand.