From the July 2011 issue of Cook's Country
This salad is best served cold or at room temperature. If you can't find fresh tarragon, fresh dill and parsley also work well.
Ingredients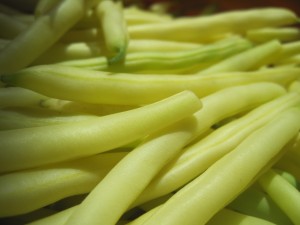 3 tbsp extra-virgin olive oil
1½ tbsp white wine vinegar
1½ tbsp Dijon mustard
1 tbsp lemon juice
2 tsp honey
2 tsp finely chopped fresh tarragon
¼ tsp black pepper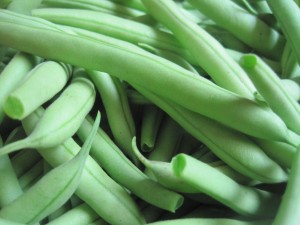 ⅛ tsp cayenne pepper
2 tsp salt
12 oz green beans, trimmed
12 oz yellow beans, trimmed
Whisk oil, vinegar, mustard, lemon juice, honey, tarragon, black pepper, and cayenne in large bowl. Set aside.
Bring 4 quarts water to boil in Dutch oven. Add salt and beans. Cook, uncovered, until beans are slightly tender but still crisp, about 5 minutes. Drain beans and transfer to bowl with dressing. Toss to combine. Refrigerate for at least 30 minutes or up to 3 days. Serve.